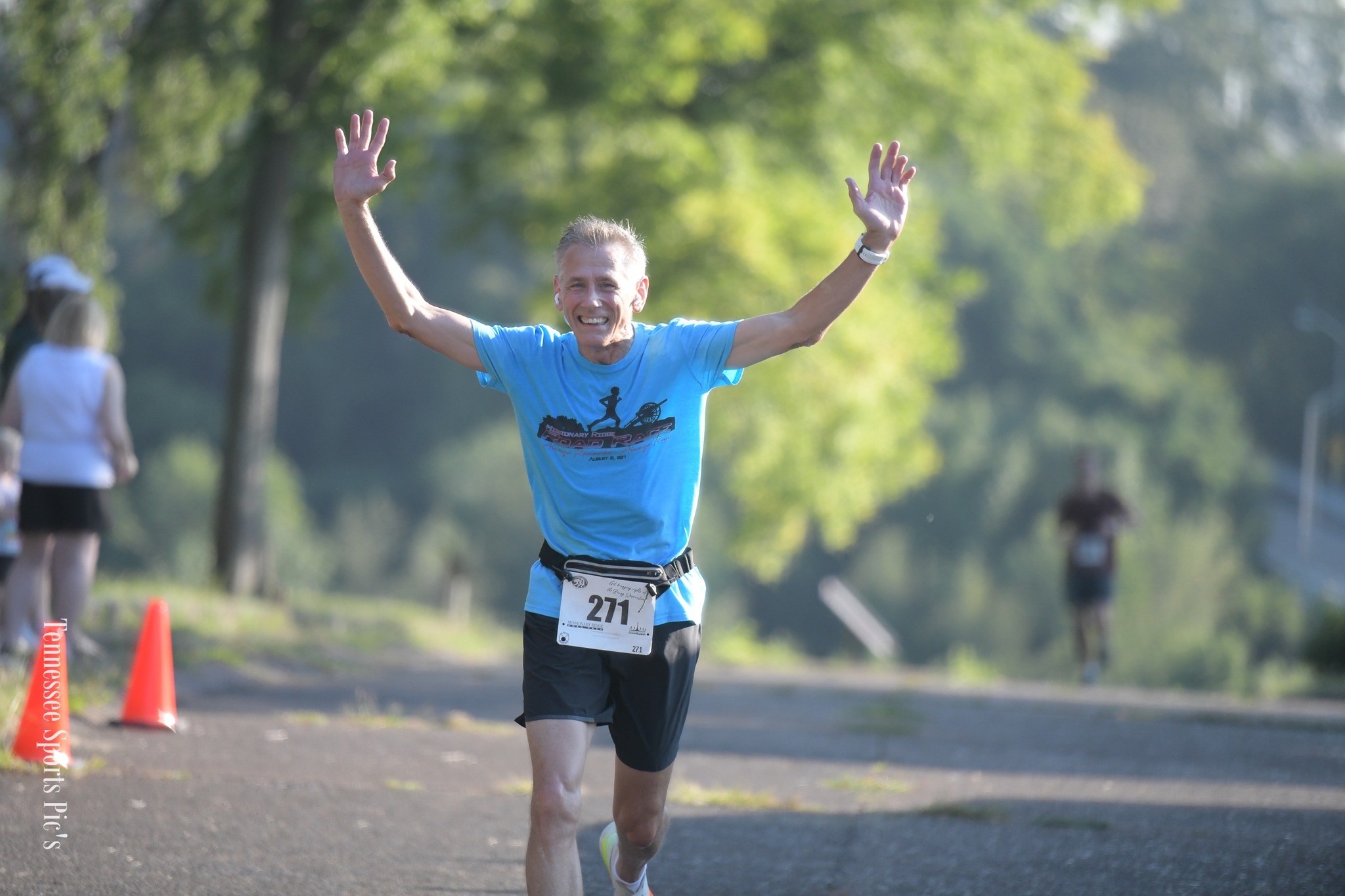 Missionary Ridge Road Race Photos are Ready!
Download your FREE Missionary Ridge Road Race Photos..
EPetty | 08/07/2023
You can download your FREE Missionary Ridge Race Photos HERE!
From the Race Director, Ryan Shrum.....
The 50th Annual Missionary Ridge Road Race is in the books!
What a great day! I can't thank everyone enough for showing up today! The whole Chattanooga Track Club team of volunteers, timing team, club manager equipment manager and club president did such an amazing job! We all pitched in together as a TEAM to make it happen! I'm honored to work with such an amazing group of people. Everything went smooth as silk from what I could tell. Y'all are the best!
Thanks to the folks volunteering out on the course keeping everyone safe, hydrated and going the right direction. Also our awesome MC, the cold towel crew, and everyone else that volunteered their time this morning. Thank you from the bottom of my heart
Thanks to everyone that showed up to run. My favorite 3 year old conquered another one mile race and we had an 82 year old blast through the 4.7 mile course. It's such a beautiful thing to witness all the different runners cross that finish line! Congratulations to you all!
Thanks to our presenting sponsor Business Water Solutions for supporting our event again this year and everyone that donated door prizes!
And thank you to two of my oldest friends! Two people that have known me since way, way before I started running! My old high school friend came up and rocked the Star Spangled Banner on guitar and one of my best friends that I have known since 1990 volunteered to help out with registration. Many thanks to you both!
Thanks to everyone for the love! I appreciate it immensely
See you next year!