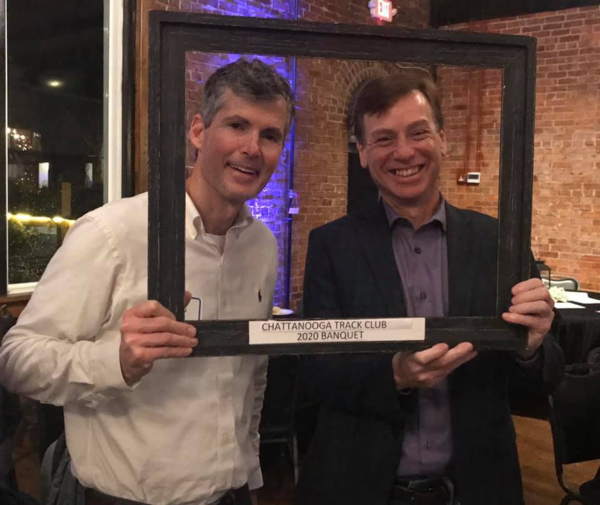 Saturday, January 22, 2022
Annual Meeting and Banquet Chattanooga Track Club
Guest have the option to arrive at 3:00 p.m. and tour the Zoo until doors open at 5:30 for Main Event ~ The Annual Meeting and Banquet, which will begin at 6:00 p.m. If you make a reservation to tour the Zoo at 3:00 p.m., special instructions will be sent to you on how to proceed to the Front Gates for this Private Check in.
Parking is very close and behind the Education Building. The Education building is at the back left of the Zoo grounds. Guests should enter at the WARNER PARK entrance at 1105 McCallie Avenue. Follow the signs to circle around to the LEFT, to reach the parking lot.
What to expect: Beginning at 6:00, there will be Welcoming Remarks. Agendas will be placed at each place setting. Tables will not be reserved, just sit where you like. We will eat and drink for a short period of time, then the Lively Agenda events will begin while everyone is still eating.
Food and Drinks: In addition to the meal, you will be receiving 2 adult beverage drink tickets. There will be wine and beer.
Additional adult beverages can be purchased.
What to wear: Dress can be pretty much anything, but, some will definitely be in Zoo Inspired outfits.
Expect to re-live the highlights of 2021, some awards, door prizes, introduction of 2022 Officers and Board of Directors and much more.
Reservations are required and there is an on-line cut-off for reservations, in order to properly prepare for the event. There is a maximum seating of 128 people. If we reach this number prior to on-line reservation close date, the site will no longer be able to take reservations. Register early!!
*** Registration opens December 1 ***
There will be NO walk up entry or payment available. This will eliminate lines, waiting, close contact at the entrance.
Start times:
06:00 PM - Annual Meeting & Banquet For One
06:00 PM - Annual Meeting & Banquet For Two
03:00 PM - Tour the Zoo Prior to Annual Meeting/Only to those purchasing tickets to Meeting
Race director: Jane Webb
Location: 301 Holtzclaw Avenue, Chattanooga, TN, 37404
---
Event Schedule
Saturday, January 22
03:00 PM - 05:00 PM - Tour the Zoo Prior to Annual Meeting/Only to those purchasing tickets to Meeting
06:00 PM - 09:00 PM - Annual Meeting & Banquet For One
06:00 PM - 09:00 PM - Annual Meeting & Banquet For Two
---
Events & Pricing
Annual Meeting & Banquet For One - One Adult Admission to CTC Annual Meeting
$25.00
Tour the Zoo Prior to Annual Meeting/Only to those purchasing tickets to Meeting - Tour the Zoo prior to Meeting is included in your Meeting Registration
Free